I get lots of emails from lovely ladies requesting more information on the best bras for after breast reduction surgery, which prompted me to write this article sharing my experience with these bras.
If you happen to undergo a breast reduction surgery due to one reason or the other, you will need to wear a post surgical bra, ideally a a bra that is specifically designed for after breast reduction surgery. It is certainly important to continue to look after your breasts as they are healing after your surgery. Once the dressings and gauze are removed, you will need to wear bras for post-surgery to prevent skin irritation and swelling.
Also, you will need to wear a post-op recovery bra for several weeks before your wounds heals and keep your tissue stable as it recovers from the trauma. That is why it's vital that you know what bra to wear after your breast reduction surgery. Let's dive in and see some of the best bras you can wear after your breast reduction that will offer both comfort and hopefully a faster rate of healing.
1. Carefix Sophia front close compressive bra for after breast reduction surgery
This Carefix bra is a hard to breast compression vest style bras for post surgeries that is suitable for most shapes and sizes. Unlike the other styles mentioned in this review article the Carefix Sophia Post-Op Bra has a zip fastening that is really easy to open and close, making it suitable for recovery post-surgery, everyday wear or breastfeeding.

This bra has a non-restrictive super soft microfibre material that supports and shapes your bust, I call this sort of compression a gentle diffuse compression. It's an effective means of security without feeling too restrictive. It also has a bust line that frames your chest, giving you a lovely look even after the surgery.

The straps are broad and adjustable so you can get your fit right once you are in the bra. A great option for your day wear and also for sleeping in.
Read my full review on the Carefix Sophia Front Close Post Op Bra
My rating of the Carefix Sophia post breast reduction bra
A great bra for the days immediately post your reduction surgery. You may have trouble adjusting out of it – it's so comfortable. 
2. Lipoelastic PI active bras for after breast reduction surgery
Lipoelastic PI Active review
This Lipoelastic post-surgery bra is one of the best recommendations as a bra that you can wear immediately after coming out of the surgery room. It's made from a stretchable and soft fabric that'll give you maximum comfort. It's super light and you won't feel like you are wearing a cumbersome bra.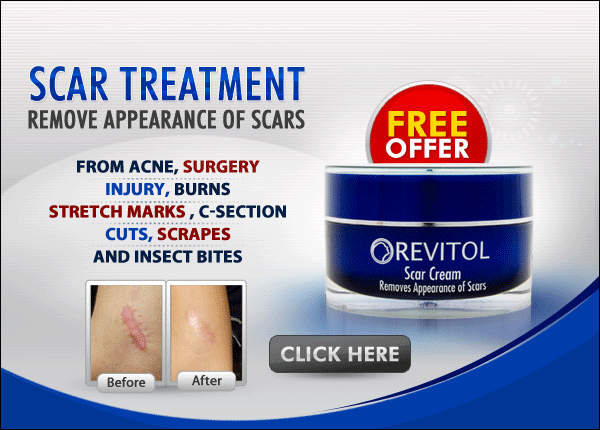 This recovery bra has an elastic band and a narrower Elastane under the bust to prevent it from rolling up once worn. This bra has three adjustable opening levels at the front for fastening, which means you can adjust it as it stretches or your swelling reduced. Also, the straps have a plastic slider on the back to adjust the length of the straps.
The bra cups have a heat-molded seamless design to provide comfort and support for your bust. The cups also have a double-lined fabric to offer compression in sensitive areas and prevent itching on the area surrounding the breast.

Lipoelastic are a specialty brand that are known for their post surgical garments.
Read our full review on the Lipoelastic Post Surgical Bra review.
My rating of the Lipoelastic Active PI breast reduction bra
A nice light post surgical bra with great adjustability as swelling changes in the days and weeks post your breast reduction surgery.
3. Amoena theraport bras for after breast reduction surgery
Amoena Theraport Post Surgery Bra
The Amoena post-surgery bra is another one in our list as a great recovery bras to wear after breast reduction. This bra was originall designed especially for after radiation treatment, so it is made with high-quality fabric that makes it comfortable after the severe pain and of radiation treatment. So it has breast surgery covered well as it doesn't press down on the incision or really shouldn't irritate those sensitive areas.

This Amoena post-surgery bra also has a wide seamless band running around the ribcage for a strong support that is specifically designed to easily fit around drain pouches etc.

The well designed T-back is also a nice strong seamless material that helps with support and comfort.
My rating of the Amoena Theraport Post Surgery Bra
Easy adjustability sets this style apart from competitors that haven't focused on ease of use. I also adored the super soft fabrics. 
4. Anita Care Salvia after breast reduction surgery
Anita Salvia 5322 Front Closure Bra
For after any breast surgery, this Anita Care Salvia bra is a great choice if you want to have a smooth, soft, and comfortable healing journey. The front fastening poppers are easy to use even if you are struggling with mobility immediately post surgery.
This Anita Care Bras are all designed exceptionally with every detail in mind. This super soft style has minimal irritation points with soft cups (not moulded or foam) that make this style very light to wear.

Wider padded soft straps ensure all day comfort, and the bra is designed to sit a little lower under the bust so the ribcage band won't interfer with wound sites if it's fitted properly.
Read our full review on the Anita Salvia Post Breast Reduction bra.
My rating of the Anita Salvia Bra
This style only loses marks because of it's price tag. While I as a bra fitter wholeheartedly understand why quality bras are so expensive – it still is a little mark against the bra. I do believe you get what you pay for though. 
5. MARENA recovery bras for after breast reduction surgery
MARENA Recovery Bra reviews
The MARENA post-surgical bra is a great choice for your recovery journey. This specifically designed post-op bra offers comfort and great support for your breast each step of the way. This bra is designed with high and smooth underarms and a full back to offer improved comfort if you have undergone any soft of breast reconstructive procedure.
It's patented fabric aids in stimulating the lymphatic system enabling your body to remove waste successfully and reduce fluid build-up. This MARENA recovery post-surgical bra has a front closure that makes it easy for you to wear and take it off with ease – the early days will certainly test you due to the extreme tenderness. You can wear this bra every day without worrying about your breasts feeling unsupported.
Its wireless support and compressive design ensures that the bra is super secure, making your recovery journey more comfortable. The straps of this bra can also be adjusted according to your preference, even on those days when you have fluctuations in swelling.

This style is one of the rare front closure bras that has adjustability to move to a firmer setting as the fabrics stretch, or you shrink with the reduction in swelling.
My rating of the MARENA Recovery Bra
Love the adjustability of this style. It only loses marks because the loads of hook and eyes can make it a bit bulky out front. 
Finding YOUR best bras for after breast reduction surgery...
Selecting bras for after breast reduction surgery is quite important to get right if you want your wounds to heal as fast as possible and your comfort to be optimised. My pain post surgery was fairly manageable but I hear that is not the case for all women.

It's vital that you get bras for breast surgery that will give you comfort, support and easy of use since it will be hard raising your arms comfortably for a while.

I recommend being prepared before your surgery and have the best post-surgical bra you can find to suit your size with you at the hospital incase your surgeon is happy to transition you our of the tubing/gauze – this will all depend on how long your stay in hospital is.
Breast Surgery Bra Reviews
Month's ago I had a customer in store showing me a fabulous front closure bra that I had never seen before. She had come in
Read More »